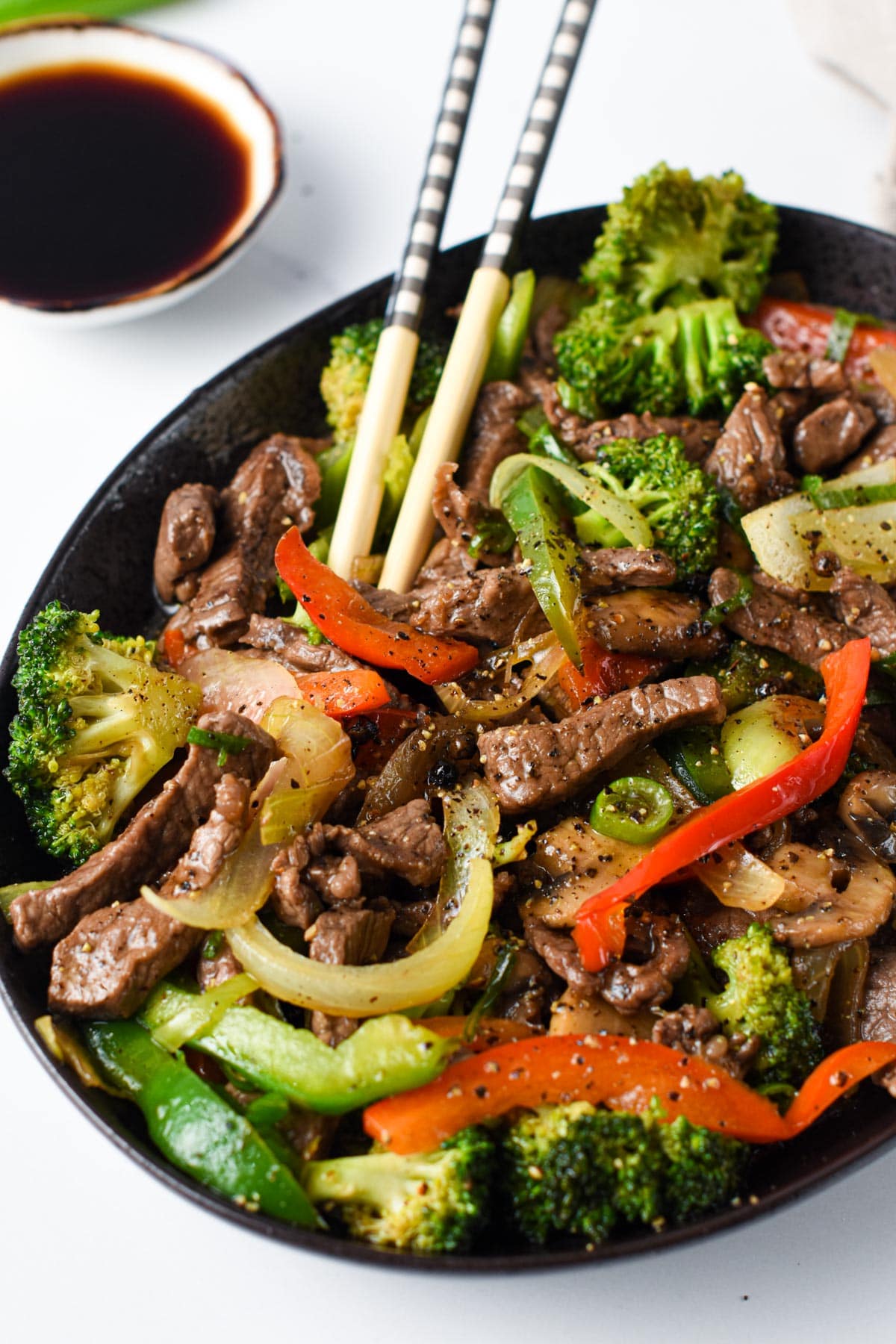 This Black Pepper Angus Steak Stir Fry Recipe is a homemade Chinese beef stir fry recipe perfect for a quick dinner ready in less than 30 minutes.
If you like Panda Express takeaway recipes, this homemade stir-fried steak won't disappoint.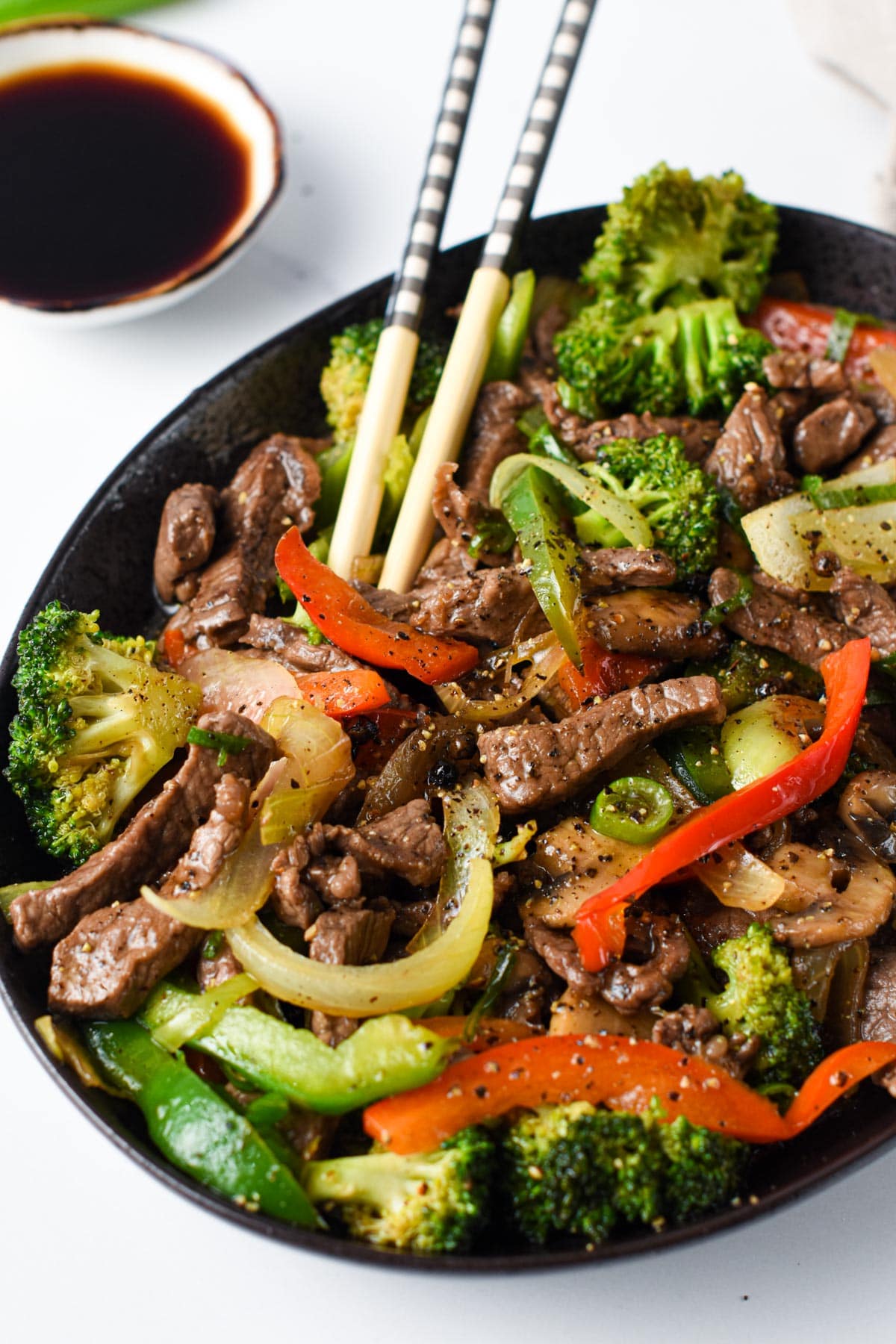 What's Black Pepper Angus Steak?
Black Pepper Angus Steak is a signature recipe from the US-based Chinese fast-food chain Panda Express.
Panda Express' black pepper Angus steak combines Angus sirloin steak strips stir-fried with red, green, and yellow vegetables such as bell pepper, mushrooms, onions, and a black pepper sauce.
It's typically prepared in a wok and served with rice.
Why You'll Love This Recipe
This healthy copycat recipe will be one of your favorite quick dinners:
Healthy
Full of Protein
Low-Carb
Gluten-Free
Nut-Free
Egg-Free
Keto-Friendly (5.9 grams of Net Carbs)
Ready in Under 30 minutes
Full of Vitamin C and Iron
How To Make Black Pepper Angus Steak
Making this recipe is very easy, but the most important thing to source is good Beef.
Ingredients
Angus Beef – I prefer to use a Sirloin cut. It's what will bring the best taste to the recipe, but you can also use any cut of beef you like such as tenderloin or flank steak. Cut the meat into 1-inch strips.
Soy Sauce – prefer unsweetened, low-sodium versions.
Fresh Minced Ginger – to bring a tangy taste. You can use dry ginger powder if you can't find fresh ginger.
Garlic Clove – crushed or chopped into small pieces.
Cornstarch or Xanthan Gum – cornstarch brings more carbs than xanthan gum, but it's such a small amount that it has a very limited impact on general carbs.
Chinese Rice Wine or Mirin – Chinese Cooking Wine or Huangjiu is a wine made traditionally from rice and other boiled grains. Because this recipe is cooked on high heat, there's no alcohol left in the recipe.
Granulated Sweetener of Choice – if you are following a low- carb or keto diet, use erythritol, xylitol, allulose, or tagatose. If you don't mind carbs, you can use regular sugar or coconut sugar.
Ground Black Pepper – this is the ingredient that gives this meal its name.
Sesame Oil – sesame oil doesn't only bring a delicious taste and fragrance to this recipe, it's also a high smoke point cooking oil. Sesame oil smokes at 450°F (232°C). Given that this meal is cooked at a high temperature, it's essential.
Onion – prefer a small yellow onion sliced into small cuts. You can also use shallots.
Red Bell Pepper – or a combination of red, green, yellow, and orange bell pepper. Vegetables give this meal all its colors.
Broccoli – or baby broccoli. Keep only the head and separate them into small florets. Discard the feet.
Button Mushrooms – sliced into thin slices.
Scallions
Cauliflower Rice – or regular rice if you don't mind the carbs. Read my recipe to learn how to make cauliflower rice or coconut cauliflower rice.
Fresh Cilantro – if you can't stand cilantro, you can use Thai basil.
Marinating The Beef
The first step in making this Black Pepper Angus Steak is to pick the meat.
I prefer to use sirloins for this recipe, but you can also use tenderloin steaks, flank steaks, or even short ribs.
keto Quick Start Guide" src="https://www.sweetashoney.co/wp-content/uploads/keto-quick-start-guide-1.png">
Receive my keto Quick Start email series to learn all about the Keto diet and kick start your keto journey!
In fact, you can use this recipe to use the uncooked beef cuts that you have left after a barbecue.
Prepare the marinade by combining soy sauce with minced ginger and crushed garlic. Stir the marinade with a spoon or small whisk and add the beef.
Set the bowl with the marinating beef aside for 10 minutes at room temperature to give the flavors time to combine or in the fridge for 30 minutes.
Preparing The Savory Black Pepper Sauce
To make the signature black pepper sauce, combine water with cornstarch (or xanthan gum) in a small mixing bowl until it's well dissolved.
Then, add all the other sauce ingredients: soy sauce, rice wine, sweetener, and black pepper.
Set the sauce aside while you prepare the vegetables.
Stir-Frying
Heat some sesame oil over low heat in a deep stir fry pan or in a large wok.
Add the crushed garlic and cook the mixture for 10 seconds before adding the sliced onion.
Cook the onions for about a minute until they turn golden brown. Add the sliced button mushrooms to the wok and keep stir-frying for another minute.
Keep the pan uncovered so that the water released by the mushrooms comes out.
Add the marinated peppered steak to the pan without the sauce, just the meat.
Stir fry over medium-high heat until the beef has browned on the side but is still raw in the center.
To learn more about cooking beef to perfection for all thicknesses of steak, read my steak cooking level guide.
Add the red bell pepper and broccoli florets to the pan and let them stir fry for another minute.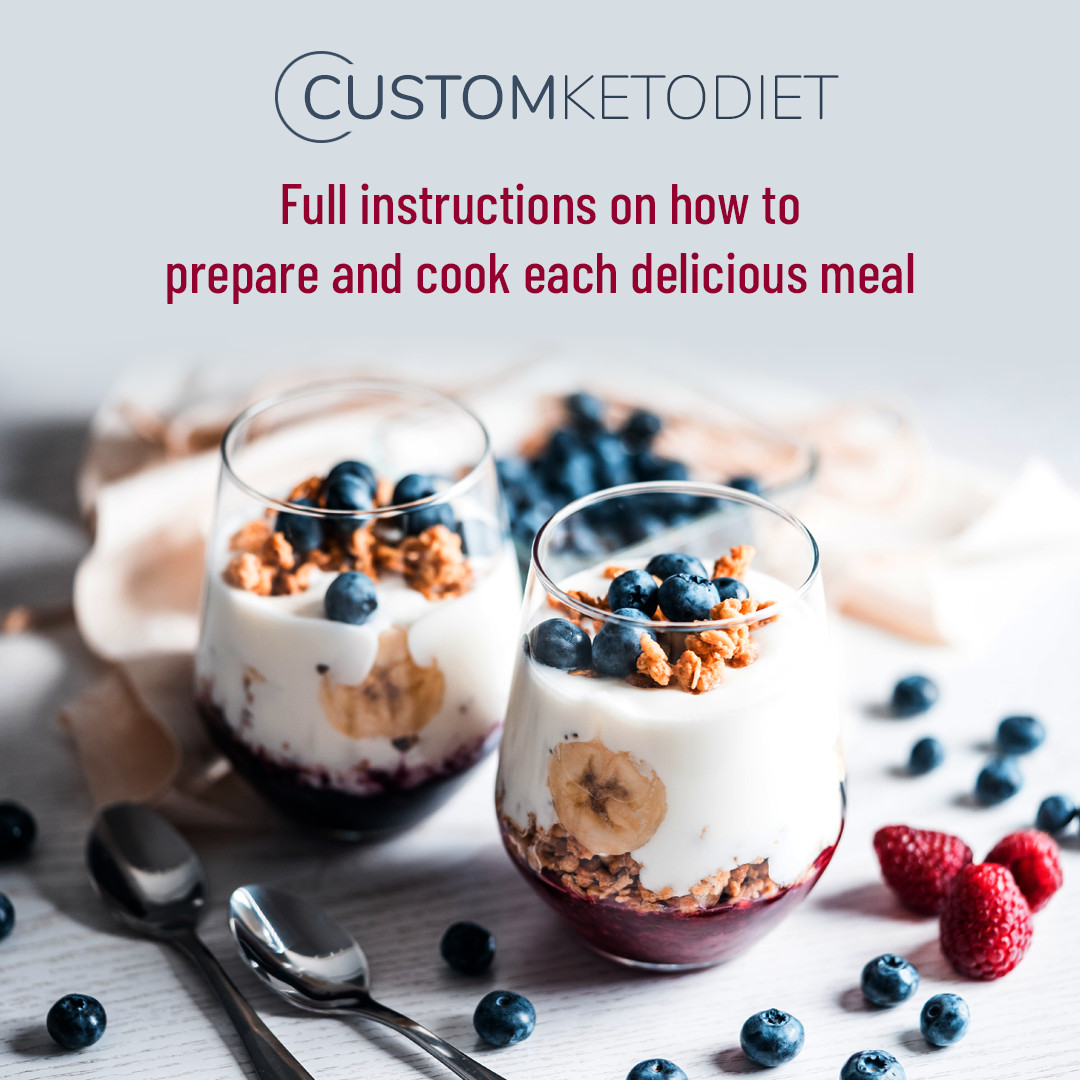 Finally, add the remaining marinade and let it cook while stirring for another minute to let the sauce thicken.
Serving
Serve the black pepper Angus steak immediately by placing broccoli, bell peppers, and onions on a plate and arranging pieces of meat on the top.
Serve with a side of white rice or cauliflower rice and sprinkle some black sesame seeds, crushed peanuts, and cilantro on top of the meat.
Storage Instructions
You can store this cooked black pepper Angus steak recipe for a couple of days in an airtight container in the fridge.
Prefer reheating it in a frying pan over high heat rather than using a microwave.
Allergy Swaps
There aren't many allergens in this recipe, but you can make the following swaps if you have any allergies:
Beef: if for any reason you can't have beef, you can replace it with chicken breasts. It's even possible to use firm tofu instead.
Soy Sauce: if you're worried about potential gluten in soy sauce, you can pick certified gluten-free soy sauce.
Frequently Asked Questions
Can I Use Green Bell Peppers?
Yes, you can replace the red bell pepper with any other bell pepper color.
How Many Grams Of Carbohydrates Are In Black Pepper Angus Steak?
The original Panda Express Shanghai Angus steak contains 15 grams of net carbs per serving but this recipe comes with only 5.9 grams of net carbs per serving.
What is black pepper Angus steak?
Black Pepper Angus Steak is a steak and vegetable wok recipe served at US-based fast-food chain Panda Express.
More Dinner Recipes
If you like this healthy dinner recipe, you'll love the following: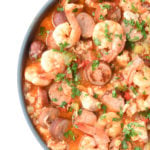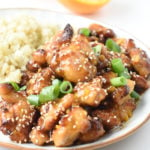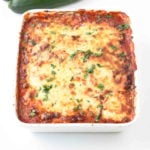 Recipe Card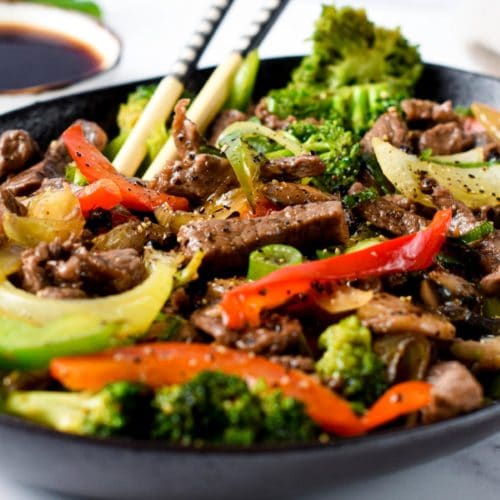 Black Pepper Angus Steak
5.9 g Net Carbs
This Black Pepper Angus Steak is an easy 15-minute Chinese Beef Stir fry for a quick dinner that reminds you of your favorite Chinese restaurant's black pepper beef dish.
Prep Time: 15 mins
Cook Time: 15 mins
Total Time: 30 mins
Yield: 4 servings
Serving Size: 1 serving
Net Carbs 5.9 g
fat 14.1 g
Protein 35.1 g
Calories 307.6 kcal
New to Keto? Join my Keto Quick Start Guide now to get all the best keto tips for beginners, straight to your inbox!
Marinating The Meat
Add the beef to a bowl with soy sauce, ginger, and garlic. Stir and set aside at room temperature for 10 minutes or 30 minutes in the fridge.
Sauce
In a small mixing bowl whisk cornstarch (or xanthan gum) and water until smooth.

Mix in soy sauce, wine, sweetener, and black pepper. Set aside.
Stir fry
Heat oil in a stir fry pan. Add garlic and cook on low heat for 10 seconds.

Add onion, keep cooking, stirring until golden brown – takes about 1 minute.

Add the mushroom slices and stir fry for 1 minute until they release their water and brown.

Add the marinated beef – don't add the marinade sauce yet, set aside. Stir fry until the outside of the meat is browned but still raw in the center.

Add bell pepper and broccoli florets and stir fry for 1 minute.

Add the sauce and remaining marinade, cook and stir until the sauce thickens. It takes about 1 minute.

Remove from the heat and serve immediately.
To save your own private notes on your favorite recipes, join Sweetashoney Members !
Nutrition Facts
Black Pepper Angus Steak
Amount Per Serving (1 serving)
Calories 307.6 Calories from fat 127
% Daily Value*
Fat 14.1g 22%
Saturated fat 2.8g 18%
Trans Fat 0.1g
Polyunsaturated Fat 4.5g
Monounsaturated Fat 5.2g
Cholesterol 161mg 54%
Sodium 1159.8mg 50%
Potassium 531.5mg 15%
Carbohydrates 6.8g 2%
Fiber 0.9g 4%
Sugar 1.7g 2%
Protein 35.1g 70%
Net Carbs 5.9g
Vitamin A 547.1IU 11%
Vitamin B12 1.1µg 18%
Vitamin C 21.4mg 26%
Calcium 30.9mg 3%
Iron 2mg 11%
Magnesium 51.9mg 13%
Zinc 2.8mg 19%
* Percent Daily Values are based on a 2000 calorie diet.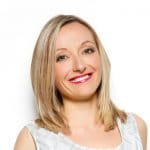 About The Author
Carine Claudepierre
Hi, I'm Carine, the food blogger, author, recipe developer, published author of a cookbook, and founder of Sweet As Honey.
I'm passionate about sharing easy, tasty recipes that are both delicious and healthy
Cooking and Baking is my true passion. In fact, I only share a small portion of my recipes on Sweetashoney. Most of them are eaten by my husband and my two kids before I have time to take any pictures!
Browse all my recipes here.
I hope that you too find the recipes you love on Sweetashoney!
Are you searching for a Custom-made Keto Strategy? Here you can create a personalized keto diet strategy: CustomKeto. The great feature of this plan is that it offers you everything you need to start burning fat instantly. You will certainly remain in ketosis within 48-72 hours, after that you'll be burning fat full time from that mention, and the food tastes incredible! Each meal was perfectly intended by a keto nutritionist as well as a first-rate cook. Yet virtually every meal can be prepared in less than thirty minutes.