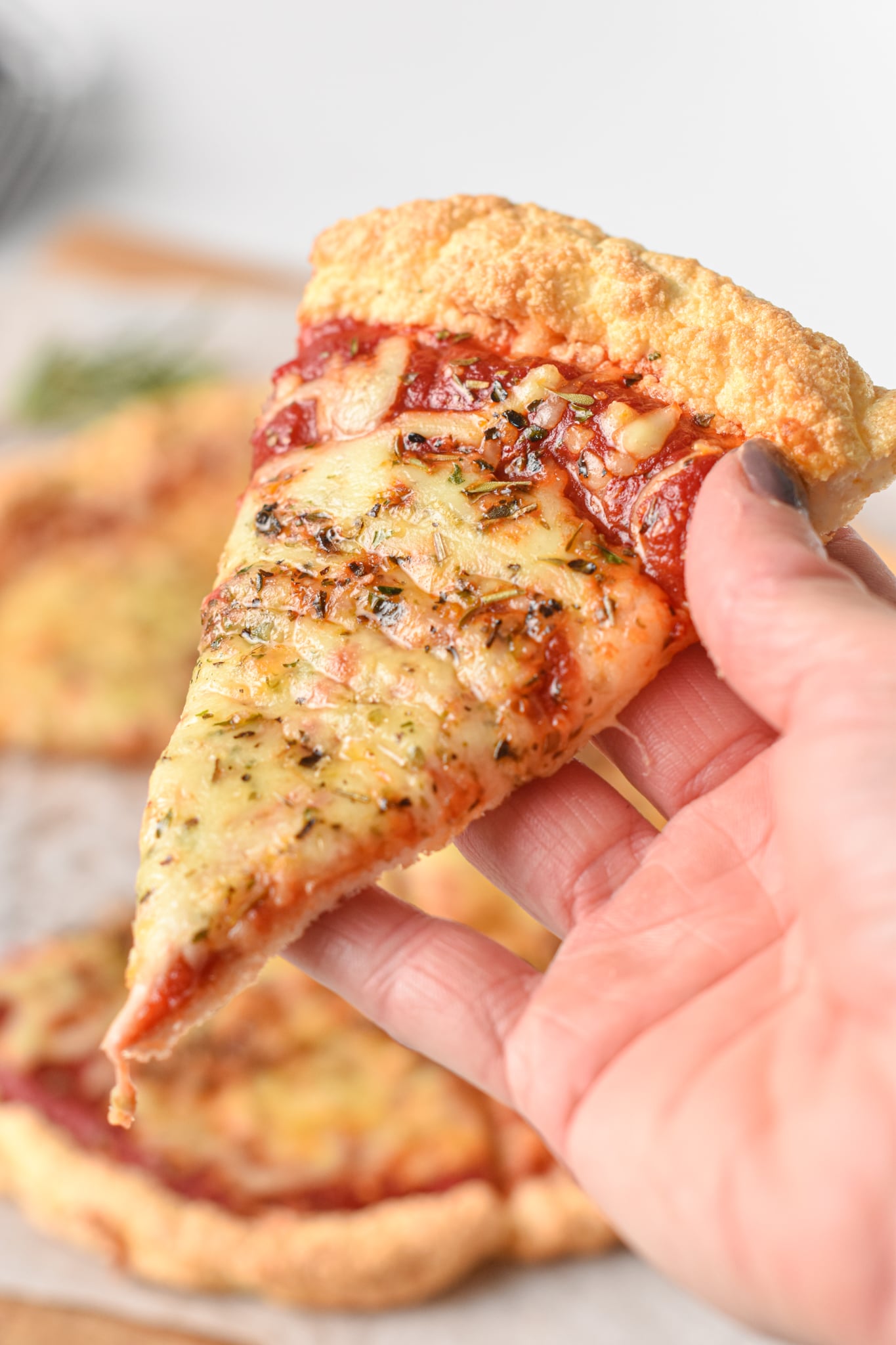 This Cloud Bread Pizza is the easiest, high-protein keto pizza crust made from only 5 basic ingredients.
This pizza crust is also gluten-free and dairy-free since no cream cheese is needed, and only 0.8 grams of net carbs per slice!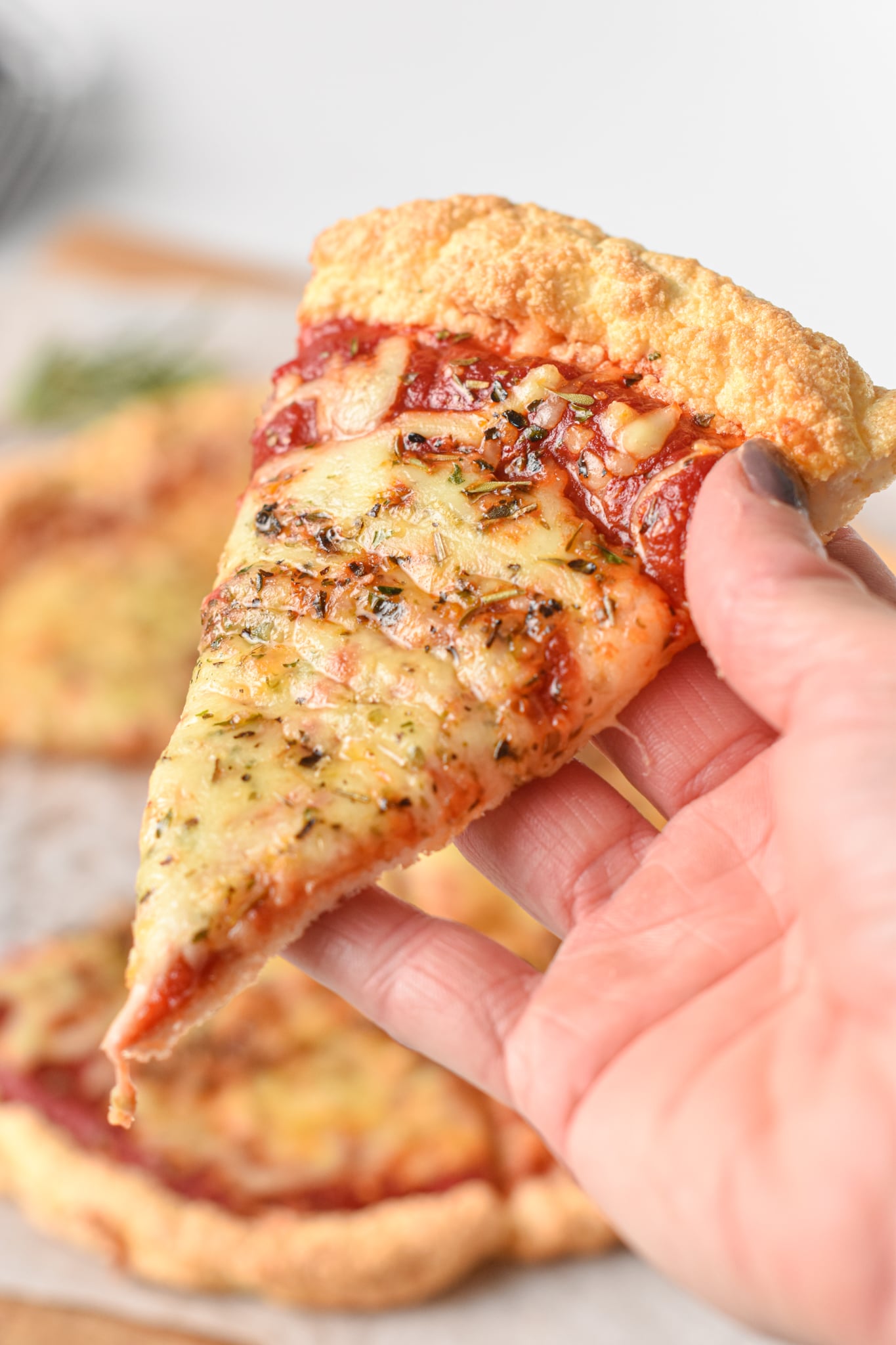 If you are on a low-carb keto diet and love pizza, try this cloud bread pizza crust! It's an easy low-carb pizza crust with minimal ingredients and very few carbs.
What's Cloud Bread Pizza?
A cloud bread pizza is a high protein, low-carb pizza base made from whipped egg whites and flour – usually cornstarch or low-carb flour for the keto version.
Cloud bread pizza crusts are thin with a light crispy texture on the edges. However, it's not as crispy as an almond pizza crust because it contains minimal keto flour.
However, if you are after a very low-carb pizza option, it's your best option as it contains up to 3 times fewer carbs per slice than more classic keto pizza crust.
It's a very common recipe on a keto diet as a bread substitute to make cloud bread burger buns with minimal carbs and lots of protein.
How To Make A Cloud Bread Pizza Crust
It's pretty easy to make cloud bread pizza crust, and it's a great way to enjoy a pizza high in protein and low in carbs.
Ingredients
All you need to make the cloud bread batter are:
Egg Whites – split the yolks from the whites. Keep the egg whites for this pizza recipe and store the yolks in the fridge to make my keto lemon curd just after. Don't store egg yolks for more than 24 hours. eggs are keto-friendly.
Xanthan Gum – or cornstarch if not low-carb.
Almond Flour – this low-carb flour helps binds the egg whites together, don't skip it. Learn how to pick the best keto flour.
Salt
Garlic Powder
Oregano or any Italian herbs you love to flavor your pizza.
Cream of Tartar is optional but helps the egg white stay stiff and doesn't deflate.
Get Ready To Start
Preheat the oven to 350°F (180°C). Line a baking sheet with parchment paper and lightly oil the paper with cooking spray to prevent the pizza crust from sticking to the paper.
Receive my Keto Quick Start email series to learn all about the Keto diet and kick start your keto journey!
Set it aside.
Next, split egg whites from egg yolks and store your egg yolks in the fridge for another recipe.
Making The Cloud Bread Pizza
First, place the egg white and salt in a large mixing bowl or the bowl of your stand mixer.
Then, use the whisk attachment or hand mixer to beat the egg whites and cream of tartar until a stiff peak forms.
Stop the beater, add garlic powder, oregano, almond flour, and xanthan gum.
Whisk again to incorporate and until the mixture is stiff and firm.
Baking
Using a silicone spatula, transfer the egg white mixture onto the prepared tray and spread in a 10-inch circle shape.
Bake in the center rack of the oven for 15 minutes or until golden brown.
Adding Toppings
Remove the pizza crust from the oven, decrease oven temperature to 320°F (160°C), and spread some pizza sauce and the topping you like.
I recommend avoiding vegetables that release water or the crust softened too much,
The best keto-friendly toppings for cloud bread pizza are:
Cured meats like ham, pepperoni, and prosciutto ham.
Seafood like shrimps.
Meat – ground beef, ground chicken, bacon.
Hard Grated Cheese, like hard shredded mozzarella.
Return To The Oven
Bake again at 320°F (160°C) until the cheese is melted.
If the borders of the crust brown too fast, use a piece of foil to protect the edge or loosely place it on the top of the pizza.
Serve immediately.
Storage
You can store leftover cooked pizza in the fridge for up to 3 days in an airtight container.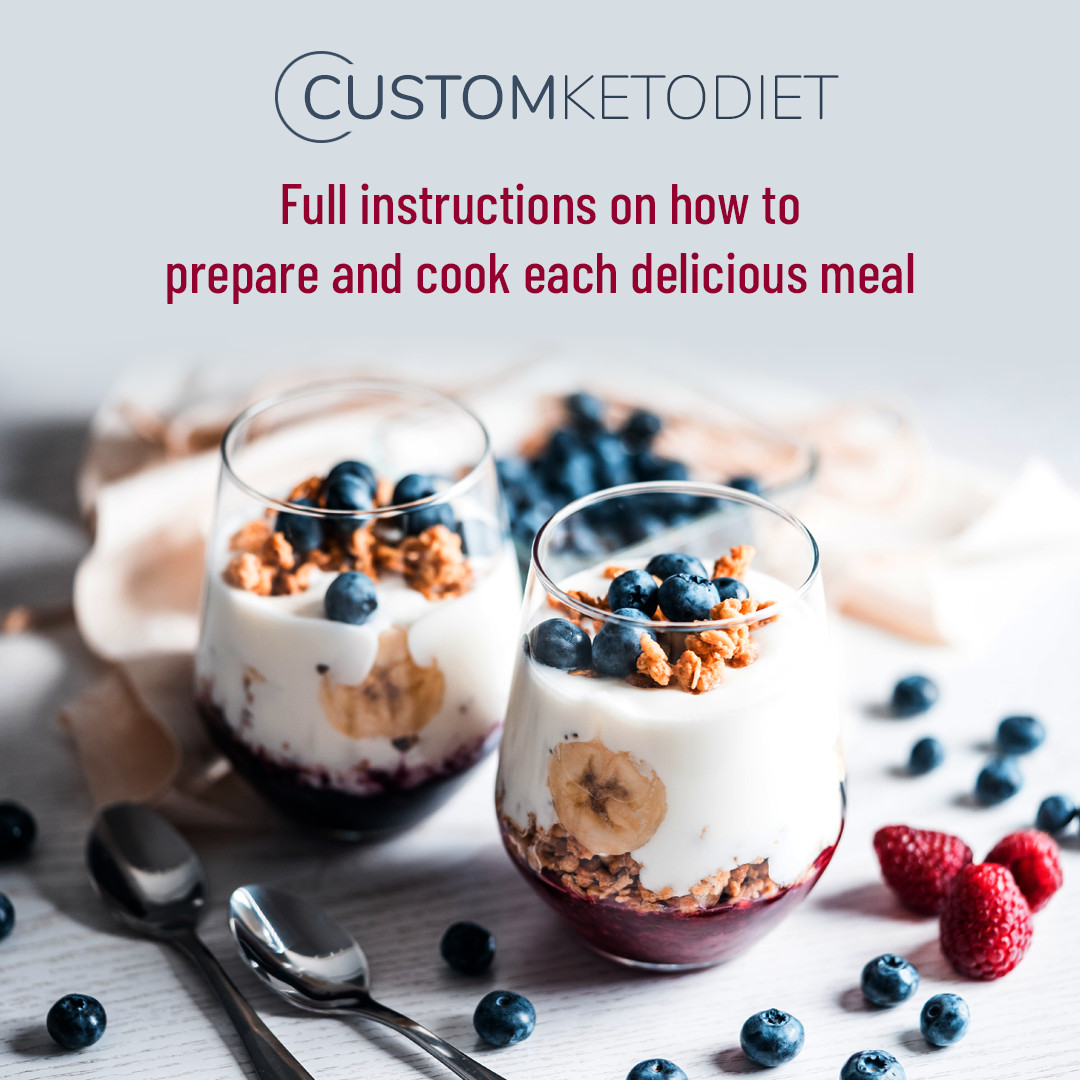 It's also possible to freeze them in zip-lock bags for up to 3 months. You can place the frozen cloud bread pizza slices on a pizza tray directly without prior thawing.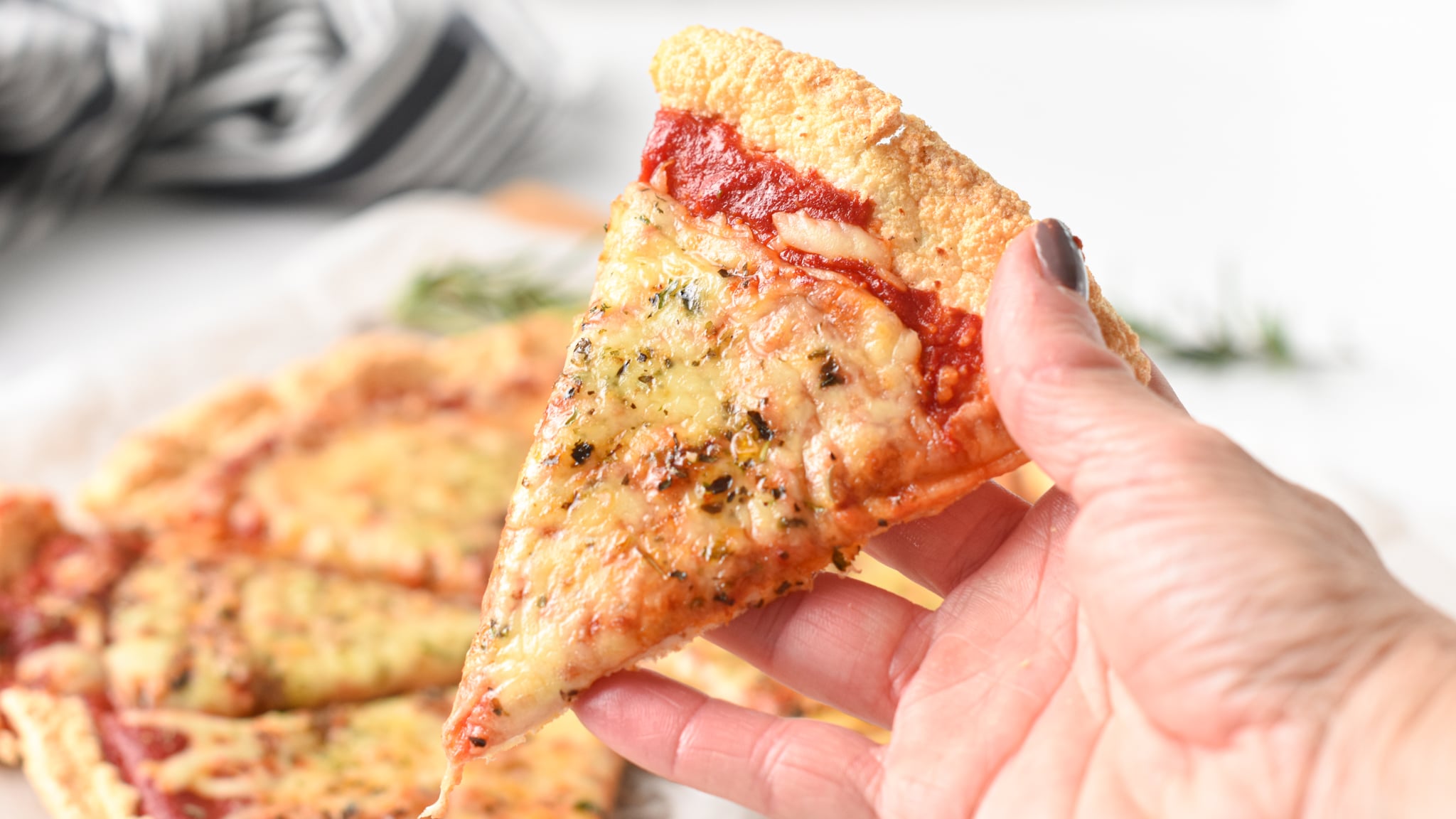 Frequently Asked Questions
Can I Make Egg-Free Cloud Bread Dough?
No, unfortunately, the base ingredient for cloud bread pizza dough is egg white.
It won't work without eggs or with egg replacers.
More Keto Pizza Crust Recipes
Below I listed my top low-carb pizza crust recipes for you to try.
eggs #ketopizzacrust #ketopizza #keto #pizza #easy #nocheese #noegg #lowcarb #ketovegan #vegan #glutenfree #paleo #dairyfree #grainfree #crispy #withyeast" src="https://www.sweetashoney.co/wp-content/uploads/low-carb-pizza-crust-1-150x150.jpg">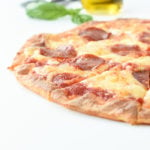 Recipe Card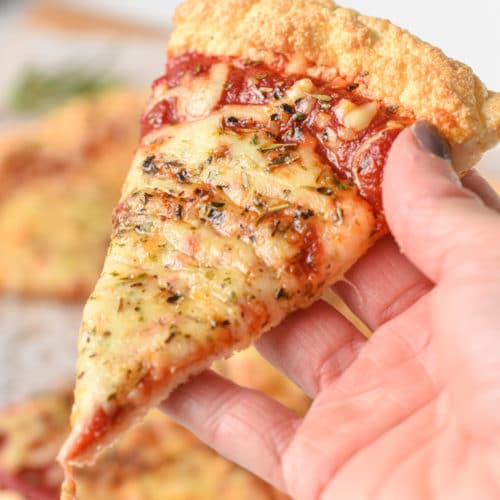 Cloud Bread Pizza Crust
0.8 g Net Carbs
This Keto Cloud Bread Pizza Crust is an easy, high-protein pizza crust made from only 5 basic ingredients for a low-carb, high-protein dinner.
Prep Time: 10 mins
Cook Time: 20 mins
Total Time: 30 mins
Yield: 6 slices
Serving Size: 1 slice (from 10″ pizza)
Net Carbs 0.8 g
fat 2.4 g
Protein 3.4 g
Calories 39.4 kcal
New to Keto? Join my Keto Quick Start Guide now to get all the best keto tips for beginners, straight to your inbox!
Preheat the oven to 350°F (180°C). Line a baking sheet with parchment paper. Slightly oil the paper with cooking spray to prevent the crust from sticking to it.

In a large mixing bowl or the bowl of your stand mixer, add egg white, a pinch of salt, and cream of tartar, if used.

Using the whisk attachment or a hand beater, beat until a soft stiff peak forms.

Sprinkle almond flour, xanthan gum or cornstarch, garlic powder, and oregano.

Beat again on medium to incorporate, and the mixture is stiff.

Transfer the fluffy mixture onto the prepared baking sheet and spread into a 10-inch round shape.

Bake for about 15 minutes or until golden brown.

Remove from the oven, spread some pizza sauce, cheese, and any topping you like – avoid vegetables that release water like mushrooms, or the crust will soften.

Return to the oven until the cheese is fully melted. If the sides of the pizza brown too fast, tent the pizza with a loose piece of foil.
Storage
Store in the fridge for up to 3 days in an airtight container or freeze for up to 3 months. Rewarm in the air fryer or hot oven.
To save your own private notes on your favorite recipes, join Sweetashoney Members !
Nutrition Facts
Cloud Bread Pizza Crust
Amount Per Serving (1 slice (from 10" pizza))
Calories 39.4 Calories from fat 22
% Daily Value*
Fat 2.4g 4%
Saturated fat 0.2g 1%
Polyunsaturated Fat 0.1g
Monounsaturated Fat 0.1g
Sodium 137.2mg 6%
Potassium 60.5mg 2%
Carbohydrates 1.5g 1%
Fiber 0.7g 3%
Sugar 0.3g 0%
Protein 3.4g 7%
Net Carbs 0.8g
Vitamin A 2.8IU 0%
Vitamin B12 0.1µg 2%
Vitamin C 0.1mg 0%
Calcium 14.2mg 1%
Iron 0.3mg 2%
Magnesium 3mg 1%
Zinc 0.1mg 1%
* Percent Daily Values are based on a 2000 calorie diet.
Are you searching for a Custom-made Keto Strategy? Here you can create a personalized keto diet strategy: CustomKeto. The great feature of this plan is that it offers you everything you need to start burning fat instantly. You will certainly remain in ketosis within 48-72 hours, after that you'll be burning fat full time from that mention, and the food tastes incredible! Each meal was perfectly intended by a keto nutritionist as well as a first-rate cook. Yet virtually every meal can be prepared in less than thirty minutes.