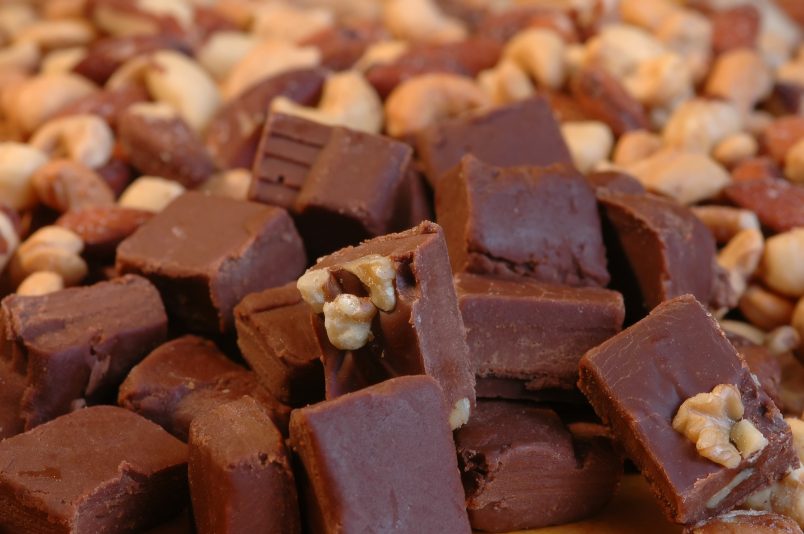 Are you looking for a Custom keto Zone Plan? Are you looking to lose weight or are you in dire need? There is no pill, medication or surgery to help you lose weight. It is a nutritional answer that may surprise you. Colbert has been a practicing physician for over 30 years and has elevated his nutrition, cancer treatment, as well as weight loss training to an entirely new level. Colbert helps you not only lose weight but also helps you plan a healthy lifestyle that you can live. If your looking to get into the keto zone take this quick quiz at custom keto to see your custom keto game plan.
If you could quickly make delicious collagen chocolate caramels with only 2 grams of net carbohydrates, would you put it on your schedule? If you knew the collagen in them could support your hair, nail, skin, and joint health, would you drop everything and do it now?
Yes, indeed.
These fat-bomb collagen chocolate caramels are a great fit in the Keto Zone and will satisfy chocolate cravings with good-for-you ingredients. Get out your food processor and whip some up today!
Collagen Chocolate Caramels
Ingredients
1 cup raw walnuts
1 tablespoon cocoa powder or raw cacao powder
2 tablespoons organic coconut oil
2 scoops Chocolate Hydrolyzed Collagen
1 tablespoon sugar-free salted caramel syrup (such as Torani)
coarse sea salt (optional)
Instructions
Place walnuts in a food processor and grind until they resemble a sticky dough.
Add cocoa powder, collagen powder, and Torani syrup. Pulse to combine well.
Move mixture to a bowl. Add coconut oil. Stir/mix until well combined.
Spoon mixture into all 12 sections of an ice cube tray. Optionally, sprinkle with sea salt.
Freeze until solid, about 2 hours. Store in the refrigerator or freezer. Makes 12 squares.
Try also: Use other nuts such as macadamia, pecans, or cashews.
Nutrition info (per 2 squares): 186 calories, 18 grams fat, 2 grams net carbs (3 grams carbs, 1 gram fiber), 5 grams protein (87% of calories derived from fat)
Whole-Body Wellness from Collagen Chocolate Caramels
Not only do these collagen chocolate caramels taste amazing, but they also promote whole-body wellness.
First, they provide healthy fats from walnuts and coconut oil. Then, they deliver potent antioxidants from cacao.
But, the real star of the recipe is the collagen. In fact, these squares offer an easy way to ingest great-tasting hydrolyzed collagen day after day. In fact, if the collagen is derived from both marine and chicken sources, it can provide three different types of collagen important to human health.
These three types of collagen do different things in the body.  Here's the breakdown:
1.Type I Collagen: Type I Collagen makes up 90% of our hair, skin, and nails and supports their structure and elasticity. If you're looking to improve your appearance, Type I is the right type for you. The most optimal Type I Collagen source is from marine animals (1).
2. Type II Collagen: Type II collagen supports many areas of the body: hair, skin, and nails, immune health, digestive health, and joint health.
First, like types I and III, type II collagen is present in hair, skin, and nails.
Next, it supports immune health and promotes healthy digestion. Type II collagen is a major part of your gut lining and helps it act as a barrier between the substances we consume and our bloodstream. This affects both digestion and immune function.
Lastly, Type II Collagen is a major building block of cartilage, which is why it's beneficial to joint health.
3. Type III Collagen: Type III Collagen is present in all skin, tissue, and organs of your body. It's often combined with Type I and/or Type II in collagen supplements.
Studies On Collagen for Skin and Joints
Since all three types of collagen are found in skin, nails, and hair, much of the research has been conducted on the health of these tissues. What's more, joint health is often a focus of collagen research. Here's a sampling of what researchers have found:
1. Skin Health
A 2019 analysis of 11 studies stated that "Preliminary results are promising for the short and long-term use of oral collagen supplements for wound healing and skin aging. Oral collagen supplements also increase skin elasticity, hydration, and dermal collagen density." Of note, the studies in this analysis used 2.5-10 grams of collagen per day (2).
A 2014 study of 46 women, ages 35-55, showed that eight weeks of collagen powder supplementation improved skin elasticity within just 4 weeks (3). When the skin's elasticity is improved it can stretch and rebound better, without sagging. This increases a youthful appearance.
Another 2014 study concluded that collagen supplementation lessened the appearance of wrinkles after just 8 weeks of use (4).
What's more, a study published in the Journal of Cosmetic Dermatology concluded that collagen supplementation not only improved skin moisture but also produced younger-looking, less-fragmented skin (5).
In a 2017 lab (animal) study, researchers found that 6 months of oral consumption of collagen increased the collagen content in the skin. It also improved the skin structure and improved the density of different types of collagen (type I and type III). This resulted in improved color and luster of the skin and fur. While this was a study on mice, it is promising for human skin and hair as well (6).
2. Joint Health Support
In a 2008 study from Pennsylvania State University, athletes who took a hydrolyzed collagen supplement for 6 months had less joint pain when they were active and at rest (7). This is great news for any athlete with aching joints.
A 2016 study found type II collagen helped support knee health in those with osteoarthritis (8). Furthermore, a  6-month double-blind, randomized, placebo-controlled 2012 study suggested collagen hydrolysate could help improve lower back joint pain (9).
Other Areas of Study
Scientists are finding that collagen may support other areas of health as well. For example:
Bone Mineral Density: A 2018 study concluded that intake of hydrolyzed collagen increased bone mineral density in postmenopausal women who had an age-related reduction of bone density. In fact, the results indicated that bones were both increasing in their formation and decreasing degradation (10).
Muscle Strength: Scientists are also looking at muscle strength and collagen ingestion. One 2015 study of 53 male subjects with sarcopenia found that collagen peptide intake in combination with resistance training (weight lifting) led to improved body composition, muscle mass, and muscle strength while decreasing muscle loss (11).
Bottom Line
Collagen is a well-researched food that has been found to support hair, skin, nails, joints, bones, and muscles. If you want to get in on its benefits, it's a good idea to find delicious ways to incorporate it into your diet. Try our Collagen Chocolate Caramels. They may just be your new favorite collagen treat.
Are you looking for a Custom Keto Plan? You can create a custom keto diet plan customketo The great thing about this plan is that it gives you everything you need to start burning fat immediately. You will be in ketosis within 48-72 hours, then you'll be burning fat full time from that point out. And the food tastes amazing! Each meal was perfectly planned by a keto nutritionist and a world-class chef. Yet nearly every meal can be prepared in less than 30 minutes.